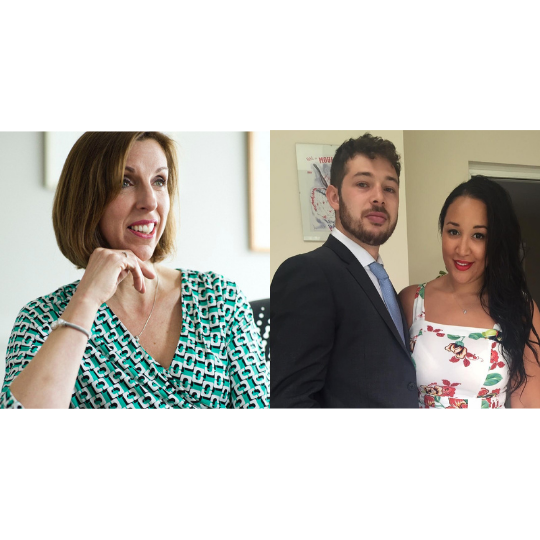 Dr Louise Newson met Dr Naomi Jiagbogu over a decade ago at Birmingham Medical School when Louise was mentoring students who were studying medicine as a post-graduate degree. Naomi subsequently qualified, began her GP training and moved to Manchester with husband, Aria, who was training to be a paediatrician. Louise and Naomi discuss their memories of the post-graduate course and reflect on how the students were older, from more varied backgrounds and had broader life experiences than you would typically find on an under-graduate course and how these factors enhanced the student's skills and learning, especially when relating to patients.
After beginning her GP training, Naomi's husband Aria sadly developed a brain tumour and after surgery, treatments and a yearlong remarkable recovery, the cancer returned and Aria died in 2020.  During his illness, Aria wrote two children's books for their young son about sickness, loss and family, and he also wrote a memoir for adults titled, 'Broken Brain: Brutally Honest, Brutally Me'. Together, Naomi and Louise discuss the importance of looking beyond the disease and connecting with the person not just the patient, and consider how personal suffering can transform the way you communicate as a clinician.
For more details about Aria's story and books please visit his website https://www.ariatheauthor.com/
The books can be purchased from https://theendlessbookcase.com/authors/aria-nikjooy/
Or Amazon https://www.amazon.co.uk/Broken-Brain-Brutally-Honest-Me
The royalties from Arias children's books are going to Brain Tumour Research, Royal Medical Foundation, Society for the Assistance of Medical Families and Royal Medical Benevolent Fund. 
If you have listened to Naomi's story and would like read more and donate to Brain Tumour Research, please go to
https://www.braintumourresearch.org/stories/in-our-hearts/in-our-hearts-stories/aria-nikjooy
You can follow Aria on Instagram at @ariatheauthor64