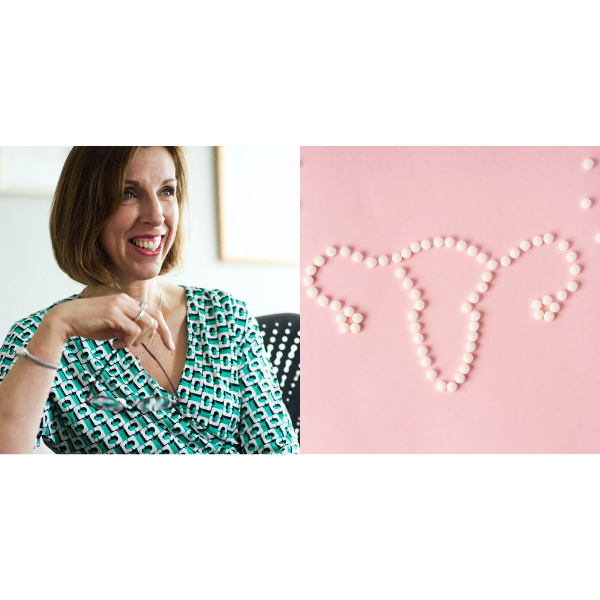 In this episode, Dr Louise Newson is joined by two women, Rhona and Tanya, who share their experiences of fertility support, pregnancy, and having symptoms of low hormones after the birth of their children.
Rhona asked the fertility specialists whether the hormone treatments she was taking to become pregnant would affect the onset of her menopause and she was told that it wouldn't. 18 months after giving birth while still breastfeeding, Rhona experienced severe symptoms due to low hormones and spent 2 years suffering and seeking help before a friend suggested it could be her perimenopause. After seeing a menopause specialist and finding real improvements with HRT, Rhona wants other women to be aware that problems after childbirth might not simply be 'baby blues' but could be the start of perimenopause.
Tanya also had a child with the help of fertility treatments in her 40s, and during screening tests it revealed that indications of perimenopause had begun. The IVF was successful, but after the birth of her baby and a relocation, Tanya's mood plummeted and she experienced a range of symptoms caused by low hormones. Her GP offered antidepressants, but Tanya didn't think it was postnatal depression and knew her hormones were involved. Tanya is now pregnant again and is apprehensive about what will happen due to low hormones after her next birth.
Louise explains what is – and isn't – known about hormones during pregnancy and in the postnatal period, and why this can affect women so much in the months and years after birth. She describes the benefits of topping up those hormones with HRT and the multiple improvements it could bring to women at this challenging time.
Rhona and Tanya's advice for women thinking about pregnancy and perimenopause:
do you own research and seek medical help if you have perimenopausal symptoms
don't be scared to try IVF, but know the possible effects of low hormones after birth, especially if you're in your 40s
be aware of what your own body is telling you before you start fertility treatments, are there signs you could be in perimenopause?
If you choose to do extended breastfeeding, know that your hormones will be low and this may cause symptoms
For more information on breastfeeding and HRT, postnatal depression and another personal account relating to post-pregnancy hormones:
https://www.balance-menopause.com/menopause-library/breastfeeding-hrt/
https://balance-menopause.com/uploads/2022/02/What-is-reproductive-depressionfinal-with-links.pdf
https://www.balance-menopause.com/menopause-library/my-story-of-hormonal-depression-when-my-hormones-change-i-change/