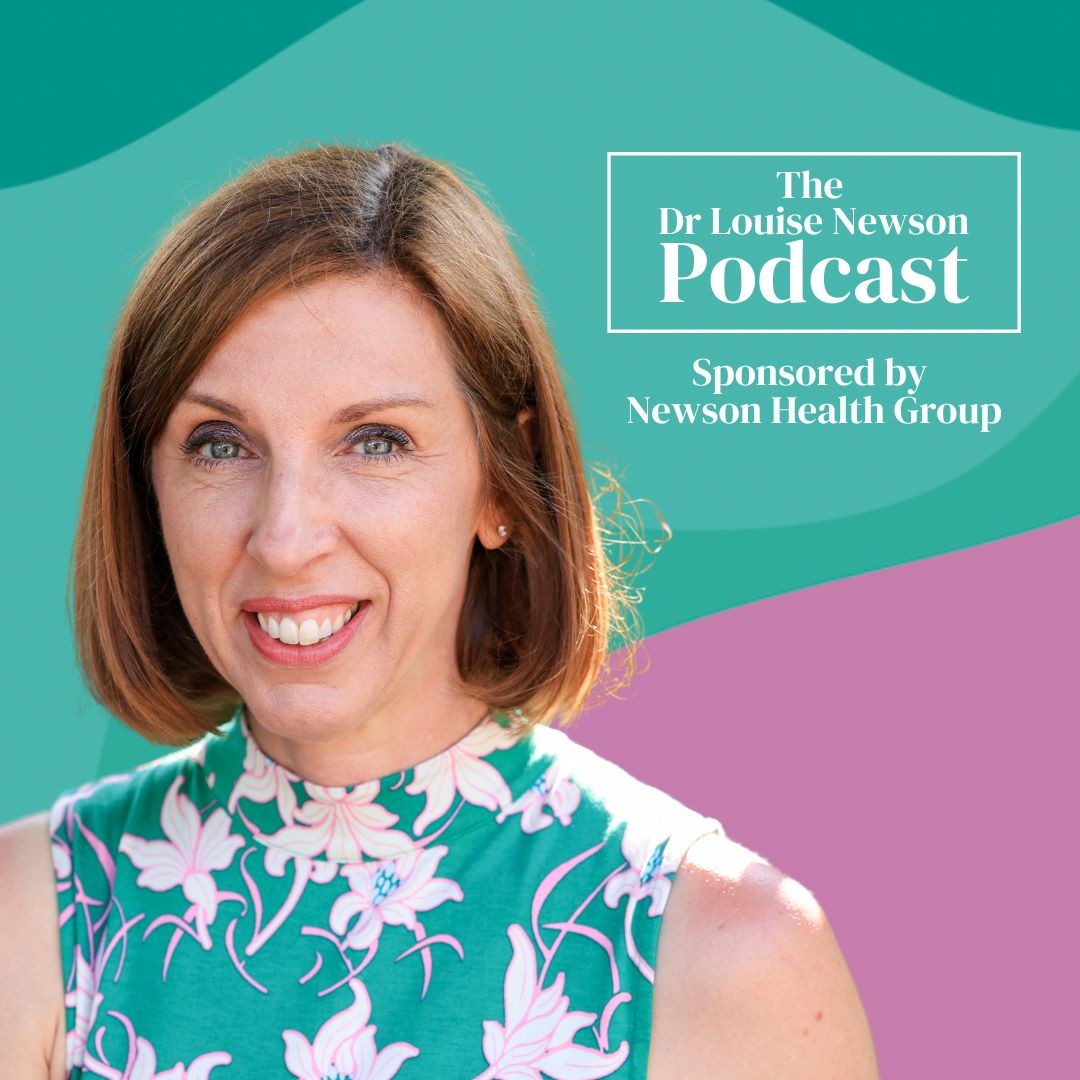 Have a menopause question? You'll find the answers here. Join me, GP and Menopause Specialist Dr Louise Newson, for the definitive perimenopause and menopause podcast. Each week I'm joined by a special guest for the lowdown on the latest research and treatments, bust myths and share inspirational stories. This podcast is brought to you by the Newson Health Group, which has clinics across the UK dedicated to providing personalised perimenopause and menopause care for all women. It funds cutting-edge menopause research and creates clinical-led education programmes for healthcare professionals. It also funds the award-winning balance menopause support app, which provides free menopause resources and support to millions of people worldwide, empowering and enabling women to have choice and control over their perimenopause and menopause treatment.
Episodes
Tuesday Jul 18, 2023
Tuesday Jul 18, 2023
Podcaster, author and journalist Lorraine Candy returns to the podcast this week to talk about thriving in midlife and the importance of sharing menopause knowledge and spreading awareness.
Lorraine is co-host of the popular podcast series Postcards from Midlife, which often looks at the Generation X experience of the perimenopause and menopause. In this episode, she joins Dr Louise to discuss her new book What's Wrong With Me? 101 Things Midlife Women Need to Know, which is a compelling and reassuring account of how to live a magnificent midlife. The book draws on many women's experiences to look at the emotional side of midlife and how our identity as women can change during this time.
 Lorraine shares three reasons you should buy her new book:
It will make you laugh – which is always important.
It is packed full of expert advice that can support you to change your life in midlife.
Find out more about the emotional changes and impact of midlife, looking at how your identity can change in your 40s and 50s.
Click here for more details on Lorraine's new book. You can access the Podcasts from Midlife podcast here and follow her on Twitter and Instagram.