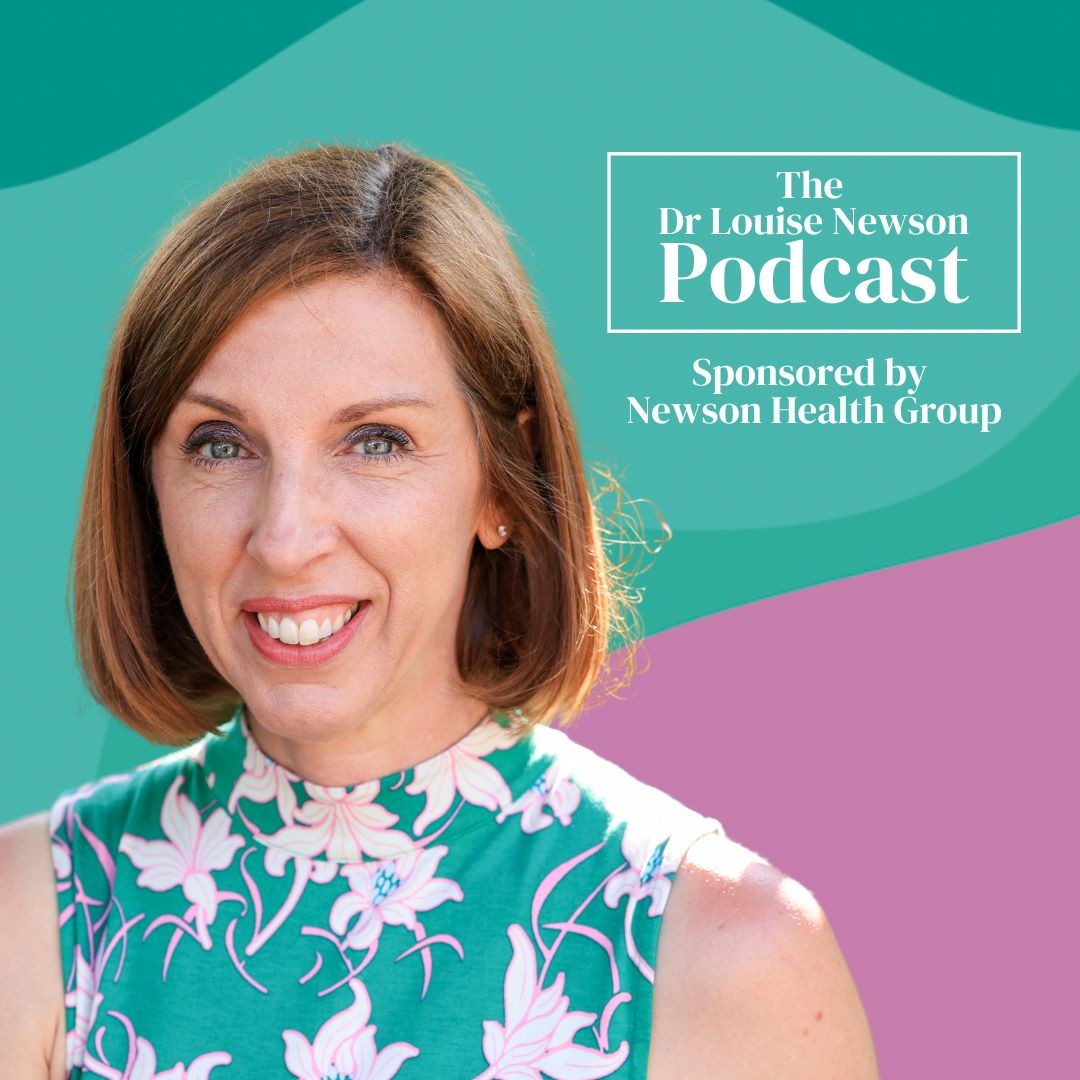 Have a menopause question? You'll find the answers here. Join me, GP and Menopause Specialist Dr Louise Newson, for the definitive perimenopause and menopause podcast. Each week I'm joined by a special guest for the lowdown on the latest research and treatments, bust myths and share inspirational stories. This podcast is brought to you by the Newson Health Group, which has clinics across the UK dedicated to providing personalised perimenopause and menopause care for all women. It funds cutting-edge menopause research and creates clinical-led education programmes for healthcare professionals. It also funds the award-winning balance menopause support app, which provides free menopause resources and support to millions of people worldwide, empowering and enabling women to have choice and control over their perimenopause and menopause treatment.
Episodes
Tuesday Jul 25, 2023
Tuesday Jul 25, 2023
Noticed that your eyes are feeling drier, grittier or even more watery lately? It could be dry eye syndrome.
July marks Dry Eye Awareness Month, and what you may not know is dry eyes can be a hidden symptom of menopause.
In fact, one in four of the nearly 6,000 women surveyed ahead of the release of Dr Louise's book, the Definitive Guide to the Perimenopause and Menopause, said they experienced dry eyes during the menopause.
Joining Dr Louise on this week's podcast is Maria McGoldrick, a clinical performance consultant for Specsavers who is based in Scotland. Maria, who is an optometrist with 13 years' experience, gives us the lowdown on the typical symptoms of dry eyes and treatments that can help.
Maria's top three tips to optimise your eye health:
Have a regular eye test, ideally once every two years.
If you suspect you may have dry eyes, make an appointment with an optometrist so this can be assessed and a treatment plan devised.
If you are perimenopausal or menopausal and have an eye appointment coming up, mention this to your optometrist. This will help them support you and make the right treatment plan for you.