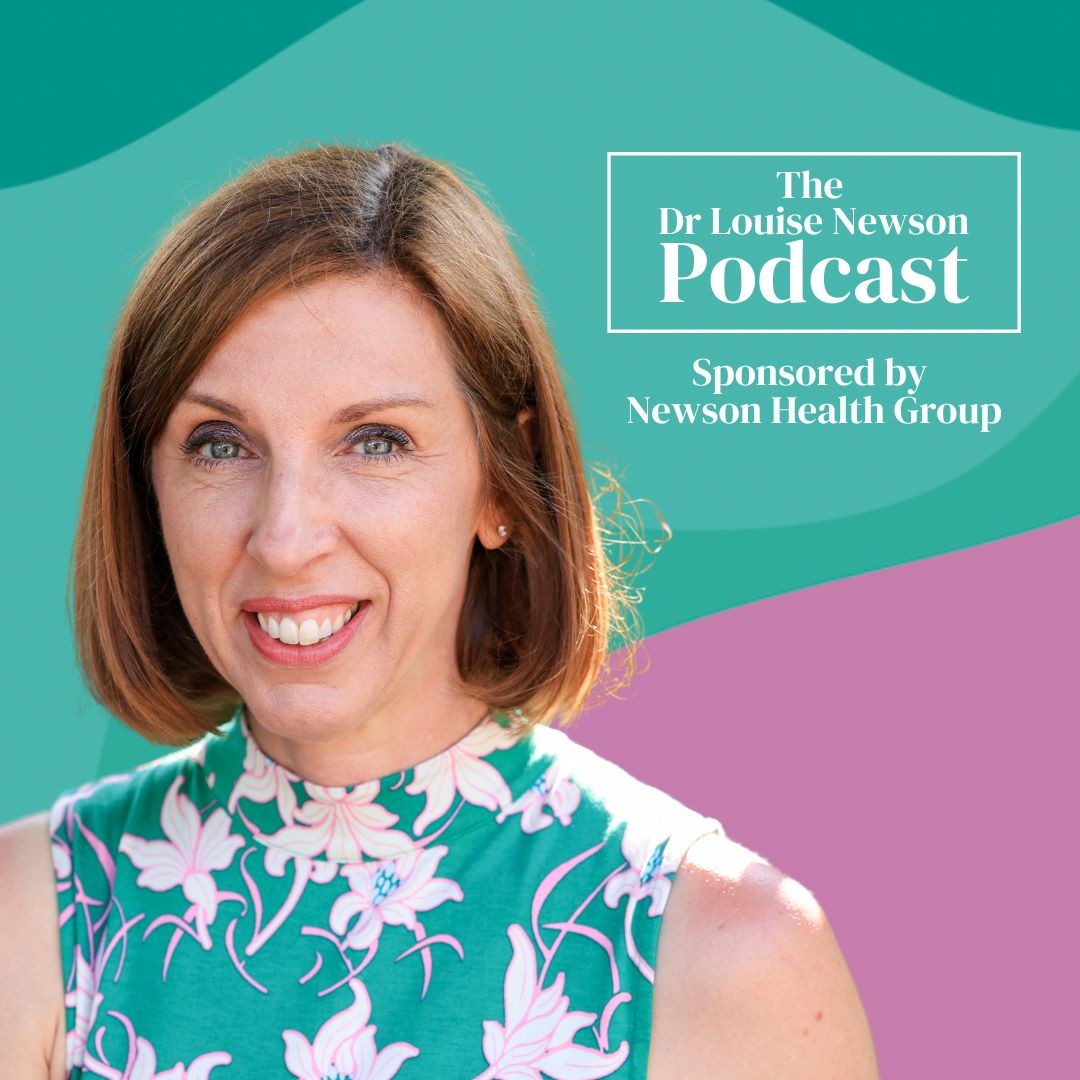 Have a menopause question? You'll find the answers here. Join me, GP and Menopause Specialist Dr Louise Newson, for the definitive perimenopause and menopause podcast. Each week I'm joined by a special guest for the lowdown on the latest research and treatments, bust myths and share inspirational stories. This podcast is brought to you by the Newson Health Group, which has clinics across the UK dedicated to providing personalised perimenopause and menopause care for all women. It funds cutting-edge menopause research and creates clinical-led education programmes for healthcare professionals. It also funds the award-winning balance menopause support app, which provides free menopause resources and support to millions of people worldwide, empowering and enabling women to have choice and control over their perimenopause and menopause treatment.
Episodes
Tuesday Aug 08, 2023
Tuesday Aug 08, 2023
Progesterone is a hormone produced after ovulation and dominates the second half of your menstrual cycle. It balances the effects of oestrogen, supports the body during pregnancy and is known as the relaxing hormone.
But how can progesterone impact your mental health in the run up to periods, after childbirth and during the perimenopause and menopause?
Joining Dr Louise this week is Newson Health GP and Menopause Specialist Dr Hannah Ward, whose interest in the menopause and HRT was ignited following her own hormonal struggles after the birth of her children.
Here, Dr Hannah shares her personal experiences of progesterone treatment, and takes us through the key differences between body identical progesterone and synthetic progestogens.