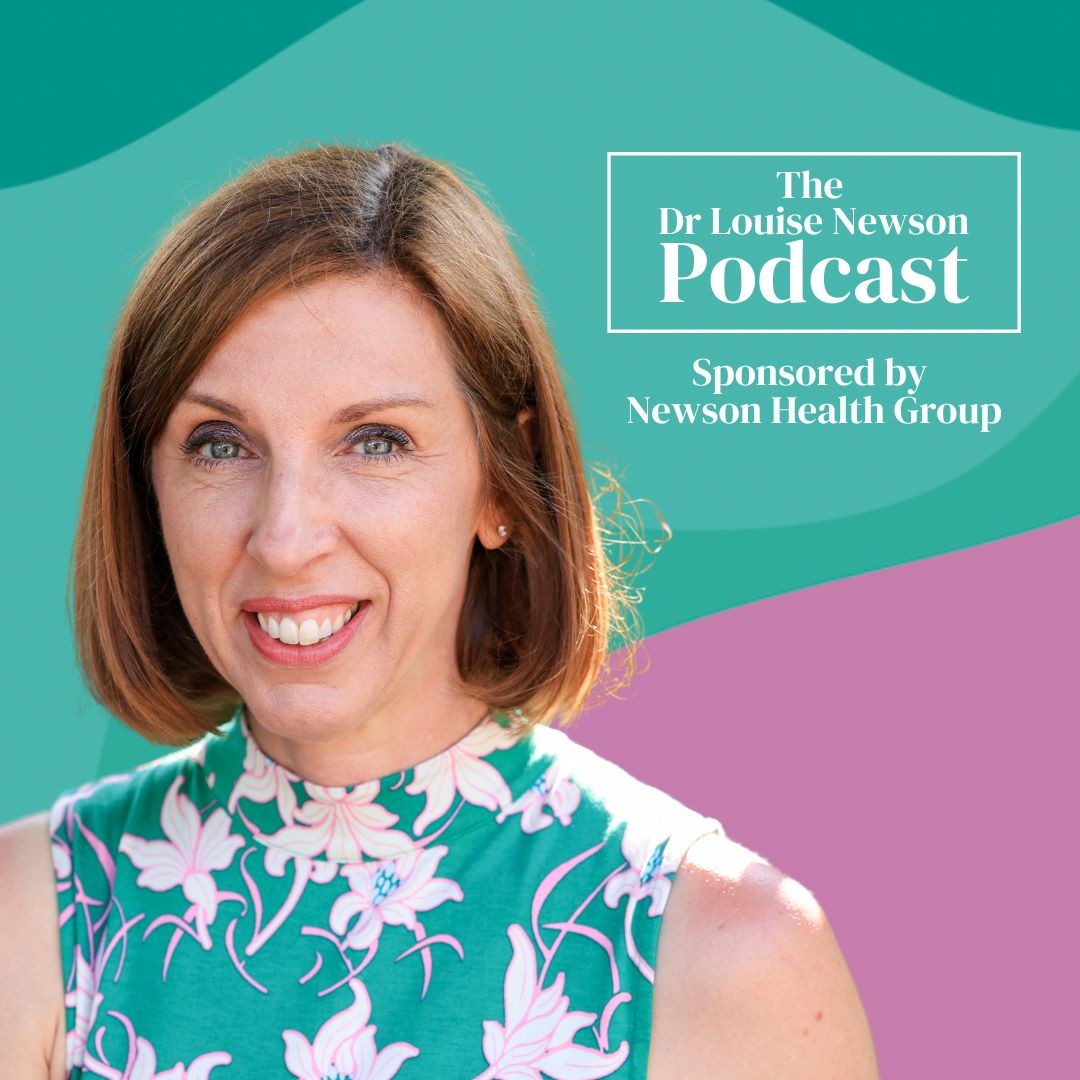 Have a menopause question? You'll find the answers here. Join me, GP and Menopause Specialist Dr Louise Newson, for the definitive perimenopause and menopause podcast. Each week I'm joined by a special guest for the lowdown on the latest research and treatments, bust myths and share inspirational stories. This podcast is brought to you by the Newson Health Group, which has clinics across the UK dedicated to providing personalised perimenopause and menopause care for all women. It funds cutting-edge menopause research and creates clinical-led education programmes for healthcare professionals. It also funds the award-winning balance menopause support app, which provides free menopause resources and support to millions of people worldwide, empowering and enabling women to have choice and control over their perimenopause and menopause treatment.
Episodes
Tuesday Aug 22, 2023
Tuesday Aug 22, 2023
On this week's podcast, Dr Louise is joined by award-winning US broadcast journalist, podcast host and menopause campaigner Tamsen Fadal.
Tamsen describes how she didn't recognise she was menopausal after suffering from hot flushes, brain fog and heart palpitations, as she believed she was still having periods. This prompted her to find out more and support other women along the way, including spreading awareness via the #MenopauseTok campaign on social media.
Dr Louise and Tamsen discuss the impact of menopause on careers, barriers to accessing treatment, the importance of being informed – and the growing voice of menopausal women on social media.
Here are Tamsen's top three tips: 
Listen to yourself and your body and don't miss signs that could be the perimenopause by putting them down to being busy or stressed.
Try and carve out time just for yourself, even when things are really busy.
Find your people: surround yourself with a community to support you through the perimenopause, menopause and beyond.
Follow Tamsen on Instagram @tamsenfadal and Tiktok @tamsenfadal.
Tamsen photo credit: Jenny Moloney