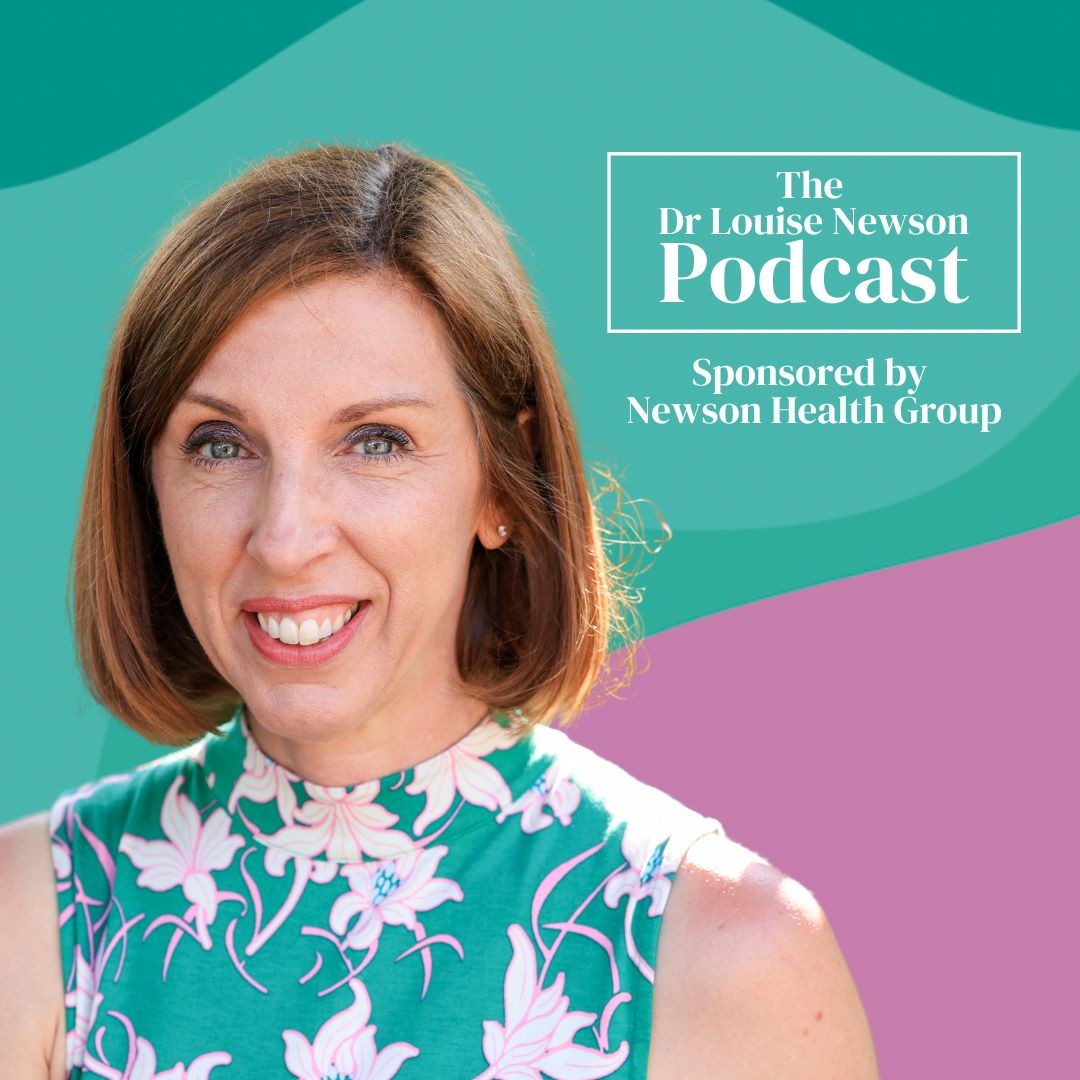 Have a menopause question? You'll find the answers here. Join me, GP and Menopause Specialist Dr Louise Newson, for the definitive perimenopause and menopause podcast. Each week I'm joined by a special guest for the lowdown on the latest research and treatments, bust myths and share inspirational stories. This podcast is brought to you by the Newson Health Group, which has clinics across the UK dedicated to providing personalised perimenopause and menopause care for all women. It funds cutting-edge menopause research and creates clinical-led education programmes for healthcare professionals. It also funds the award-winning balance menopause support app, which provides free menopause resources and support to millions of people worldwide, empowering and enabling women to have choice and control over their perimenopause and menopause treatment.
Episodes
Tuesday Sep 19, 2023
Tuesday Sep 19, 2023
In this week's podcast, food writer, author and award-winning entrepreneur Freda Shafi talks about her work raising awareness of menopause, and recording the experiences in the Pakistani community in West Yorkshire.
Freda shares her own menopause story, and she and Dr Louise discuss key barriers women face accessing care, and ways to improve knowledge to empower women to advocate for themselves.
'I'm a South Asian woman, I'm a Pakistani, I'm a British Pakistani woman, and I know I represent a certain demographic,' says Freda.
'I feel as though I can reach many women through the fact that I am from the community. That may be platforms for women like myself who are able to cascade that information and let that reverberate across those communities.'
Freda's top three tips: 
Help represent your community to spread awareness of menopause symptoms, treatments and services and help tackle the stigma that still surrounds this area.
Get a second opinion if you don't feel your healthcare professional has given you the right diagnosis. Explore the materials that are out there, including the balance app, so that you're informed when you see your doctor. 
Boost training in the menopause for community leaders so that they can signpost women to local services that can help support them.
Follow Freda on Instagram @fredishafi_spiceitup
Comments
(2)
To leave or reply to comments, please download free Podbean or
To follow on - there's a real need for videos in other languages used in UK which mention menopause AND how HRT might be the answer for some women. The video in Dari made a huge difference to the Afghan lady I shared it with. Women can't always access the written word, digital literacy may not be easy to use for use of translators. Family members /spouses may not be comfortable discussing menopause.
Re episode 222 - it was extremely interesting and prompted me to follow up a discussion I'd had with an Afghan ESOL learner who I know. She'd described symptoms such as hot night sweats, brain fog, heart palpitations, & sleeplessness - she's 43 - she knew very little about menopause. She doesn't speak about it with friends or her colleagues in a care home. I sourced a video in Dari (written info tends to be inaccessible) but no mention in video about HRT - I said she should ask for HRT from GP