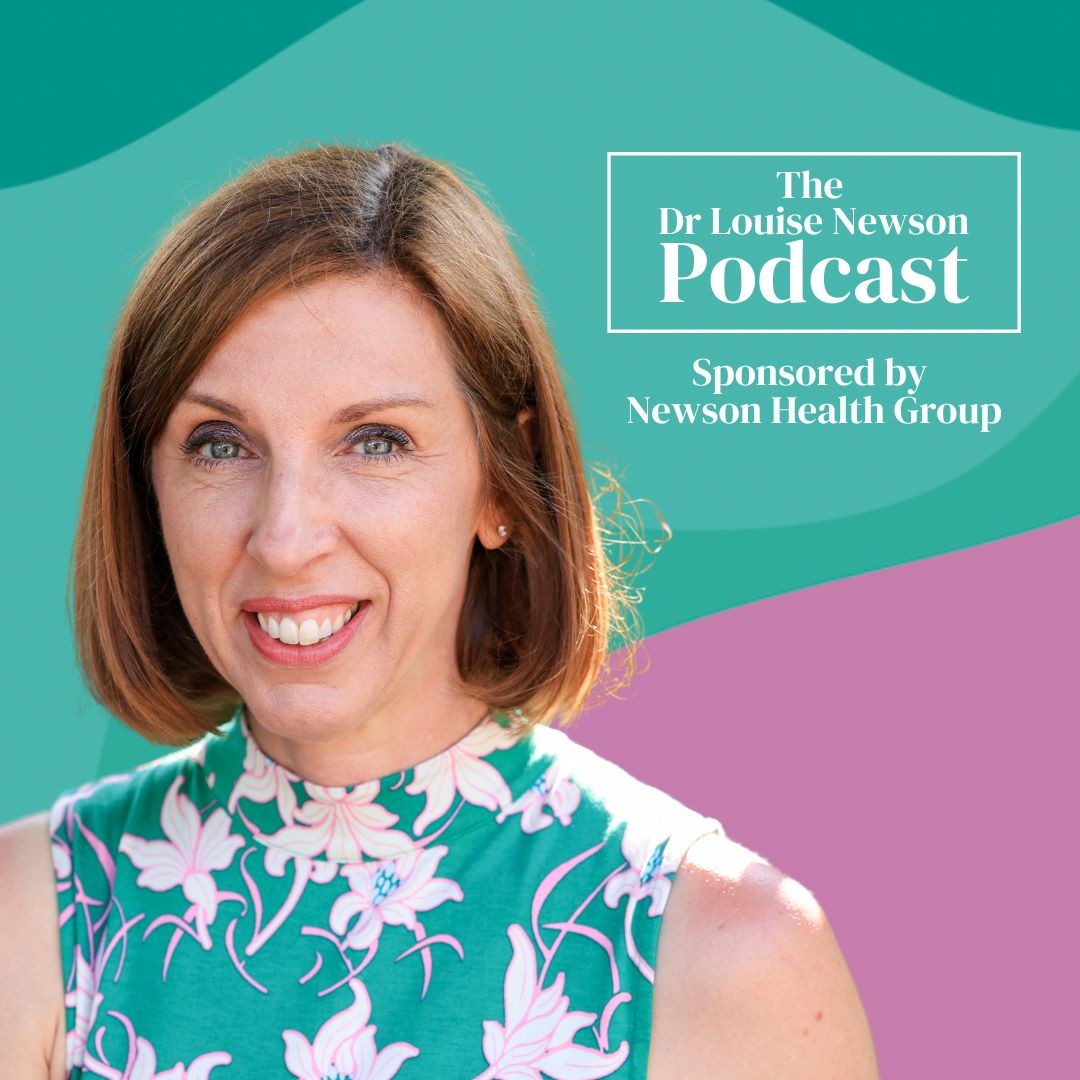 Have a menopause question? You'll find the answers here. Join me, GP and Menopause Specialist Dr Louise Newson, for the definitive perimenopause and menopause podcast. Each week I'm joined by a special guest for the lowdown on the latest research and treatments, bust myths and share inspirational stories. This podcast is brought to you by the Newson Health Group, which has clinics across the UK dedicated to providing personalised perimenopause and menopause care for all women. It funds cutting-edge menopause research and creates clinical-led education programmes for healthcare professionals. It also funds the award-winning balance menopause support app, which provides free menopause resources and support to millions of people worldwide, empowering and enabling women to have choice and control over their perimenopause and menopause treatment.
Episodes
Tuesday Oct 03, 2023
Tuesday Oct 03, 2023
October marks World Menopause Month, and on this week's podcast, Dr Louise is joined by Newson Health colleague Dr Penny Ward to talk about the relaunch of our Confidence in the Menopause.
Confidence in the Menopause is a CPD-accredited online course from Newson Health which is designed to increase your knowledge of, and confidence in, managing all aspects of the perimenopause and menopause. The course contains free and subscriber-only modules and is designed not only for those working in healthcare: it's for everyone. We've included tailored information for non-healthcare professionals, whether you are a woman looking for information to help you make the right decisions and get the most out of their healthcare consultations, or a partner, friend or colleague who simply wants to know more.
Dr Penny's top three reasons for completing Confidence in the Menopause:
It will give you an understanding what is inevitably going to happen to your own body or a loved one's body if you're a partner, friend or colleague.
You will be able to appreciate the wide variety of symptoms that women can experience whilst undergoing hormonal changes.
It's an opportunity to listen to the presentations, particularly the one that is dispelling the myths about the menopause and HRT to understand exactly what's gone before us.
Find out more about Confidence in the Menopause here
This World Menopause Month, help us start the most menopause conversations - ever.
Everyone's menopause is individual and to help others understand and manage their menopause, we must break taboos, educate and start the conversation.
How to get involved
Have a conversation about the menopause
Log your conversation on the balance website
Share that you've got involved by tagging us on social media, using the hashtag #PauseToTalk
Comments
(1)
To leave or reply to comments, please download free Podbean or
Enjoyed the podcast it makes sense what I was going through I was working in the NHS but since the perimenopause I couldn't no longer to work.