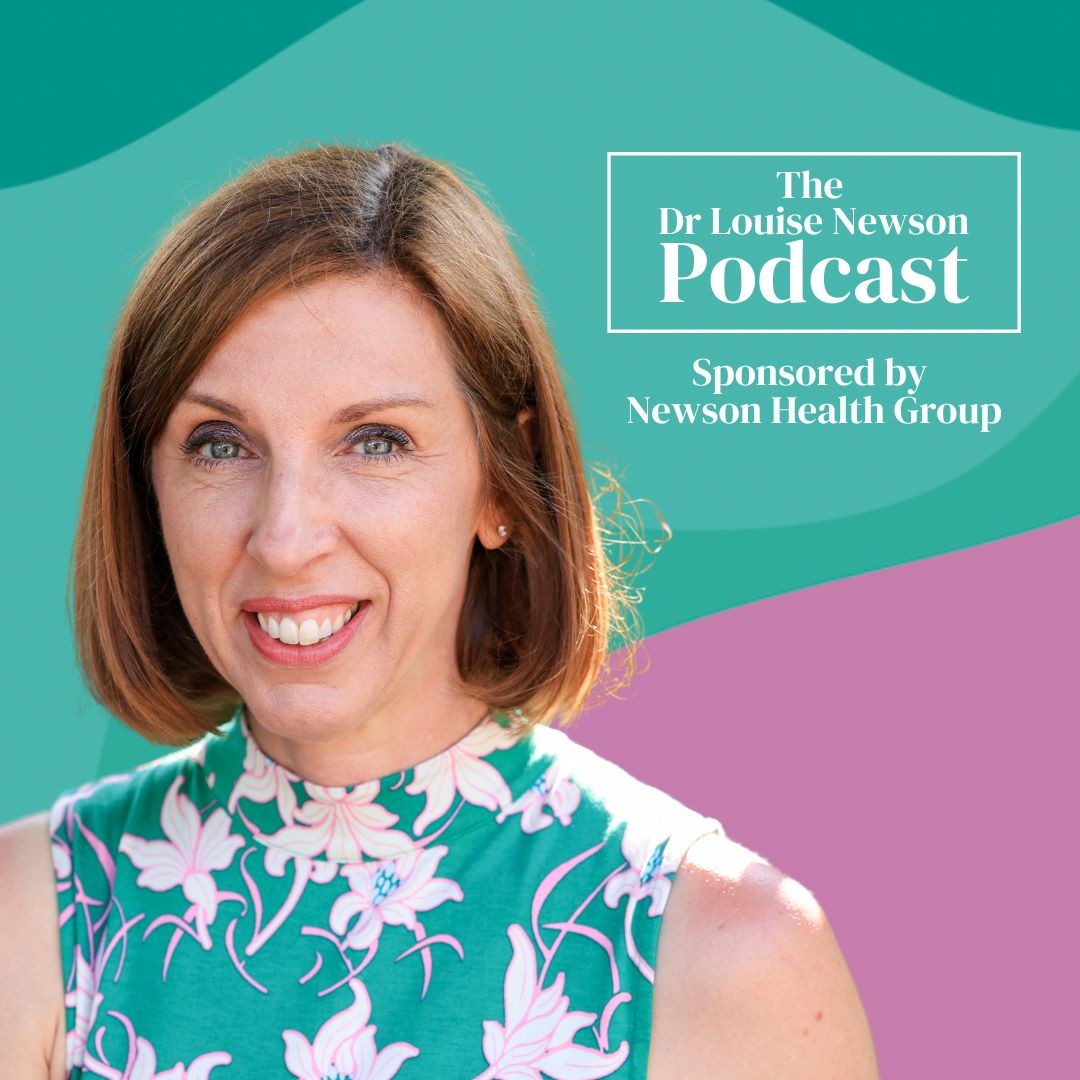 Have a menopause question? You'll find the answers here. Join me, GP and Menopause Specialist Dr Louise Newson, for the definitive perimenopause and menopause podcast. Each week I'm joined by a special guest for the lowdown on the latest research and treatments, bust myths and share inspirational stories. This podcast is brought to you by the Newson Health Group, which has clinics across the UK dedicated to providing personalised perimenopause and menopause care for all women. It funds cutting-edge menopause research and creates clinical-led education programmes for healthcare professionals. It also funds the award-winning balance menopause support app, which provides free menopause resources and support to millions of people worldwide, empowering and enabling women to have choice and control over their perimenopause and menopause treatment.
Episodes
Tuesday Oct 10, 2023
Tuesday Oct 10, 2023
This week, Dr Louise speaks to Italian Menopause Society president Dr Marco Gambacciani.
Early in his career Dr Marco specialised in reproductive endocrinology. He became interested in the occurrence of cardiovascular disease and osteoporosis during the menopause, and his menopause clinic was the first in Italy to have a bone density scanner. On a personal level, Dr Marco saw the devastating effects of osteoporosis first-hand after his grandmother was diagnosed with the condition. Dr Marco also shares his frustrations on the lack of understanding of how hormones can affect women's cardiovascular health. On a more hopeful note, he is urging the Italian government to make menopause clinics available all over Italy.                                                              Finally, Dr Marco shares the three reasons why he believes women should consider HRT when they're younger:
To improve quality of life. By reducing menopause symptoms, you improve quality of life and you help prevent chronic diseases.
To help improve your performance at work – why should a woman have to lose opportunities just because she's having flushes or not sleeping well?
It's important for women to maintain the possibility of an enjoyable sex life ­ – low oestrogen levels can lead to low sexual desire or painful sex.
Follow Dr Marco on Instagram @m.gambacciani
This World Menopause Month, help us start the most menopause conversations – ever. Everyone's menopause is individual and to help others understand and manage their menopause, we must break taboos, educate and start the conversation.
How to get involved
Have a conversation about the menopause
Log your conversation on the balance website
Share that you've got involved by tagging us on social media, using the hashtag #PauseToTalk