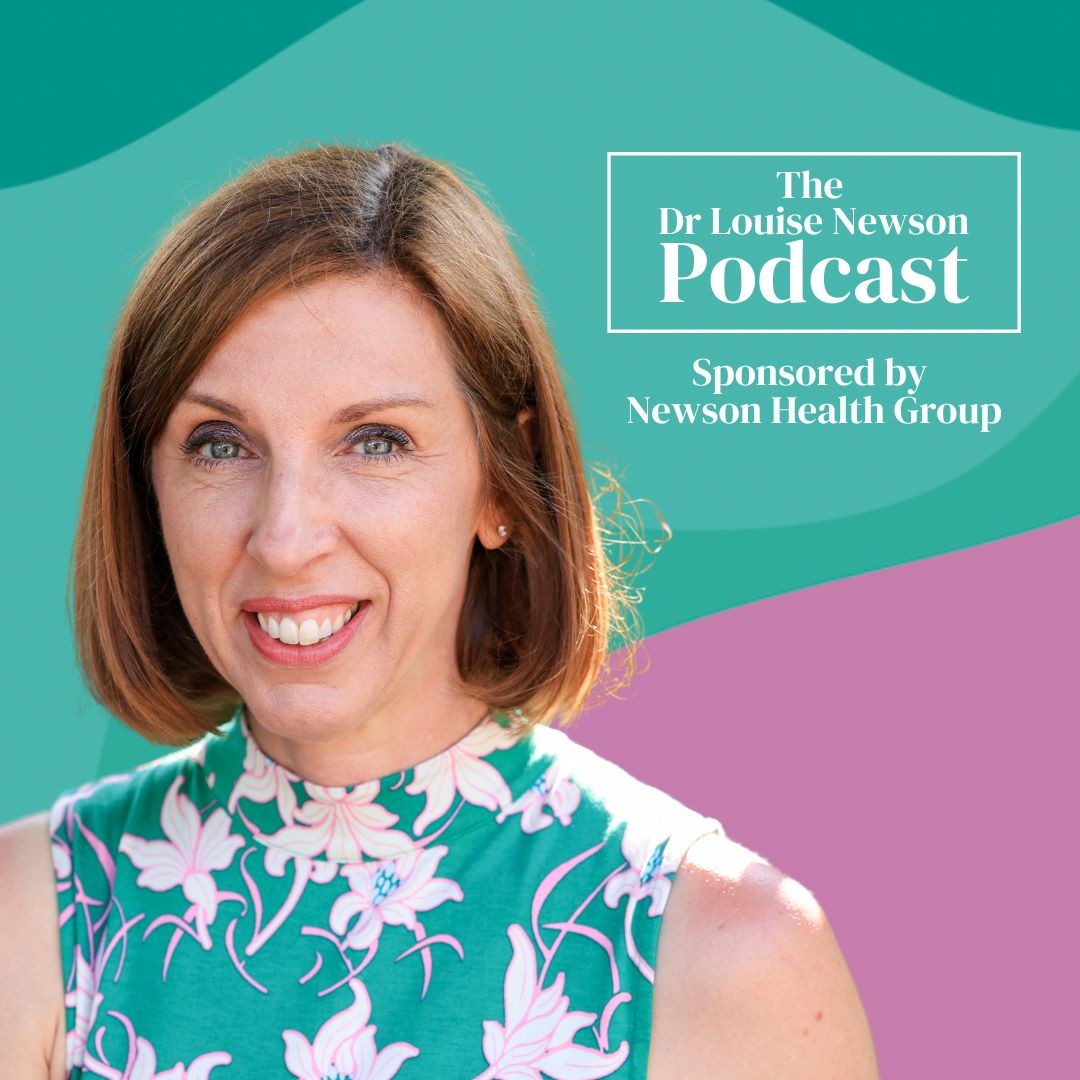 Have a menopause question? You'll find the answers here. Join me, GP and Menopause Specialist Dr Louise Newson, for the definitive perimenopause and menopause podcast. Each week I'm joined by a special guest for the lowdown on the latest research and treatments, bust myths and share inspirational stories. This podcast is brought to you by the Newson Health Group, which has clinics across the UK dedicated to providing personalised perimenopause and menopause care for all women. It funds cutting-edge menopause research and creates clinical-led education programmes for healthcare professionals. It also funds the award-winning balance menopause support app, which provides free menopause resources and support to millions of people worldwide, empowering and enabling women to have choice and control over their perimenopause and menopause treatment.
Episodes
Tuesday Oct 31, 2023
Tuesday Oct 31, 2023
Personal trainer, wellness coach and mum-of-three Lavina Mehta MBE joins Dr Louise in this week's episode to share her advice on boosting your activity levels during the perimenopause and menopause.
As a British Asian, Lavina is passionate about ensuring her message of the benefits of exercise reaches all communities, and highlights how exercise can treat, prevent and reduce the risks of chronic diseases like Alzheimer's, diabetes and heart disease.
Lavina encourages busy women to begin 'exercise snacks', which are short bursts of activity that can be slotted into full days. Finally, Lavina shares her three easy wins to improve future health:
Start strength training and prioritise building your muscle mass over losing weight.
Start off small with exercise 'snacks', which means adding little bite-sized chunks of exercise throughout your day. It all counts and it is never too late to start.
Keep talking, keep learning, keep educating yourself and keep sharing your journey with everyone around you.
For more about Lavina, visit her website and follow her on Instagram @feelgoodwithlavina, plus feel good workouts and exercise snacks on her YouTube channel @feelgoodwithlavina.