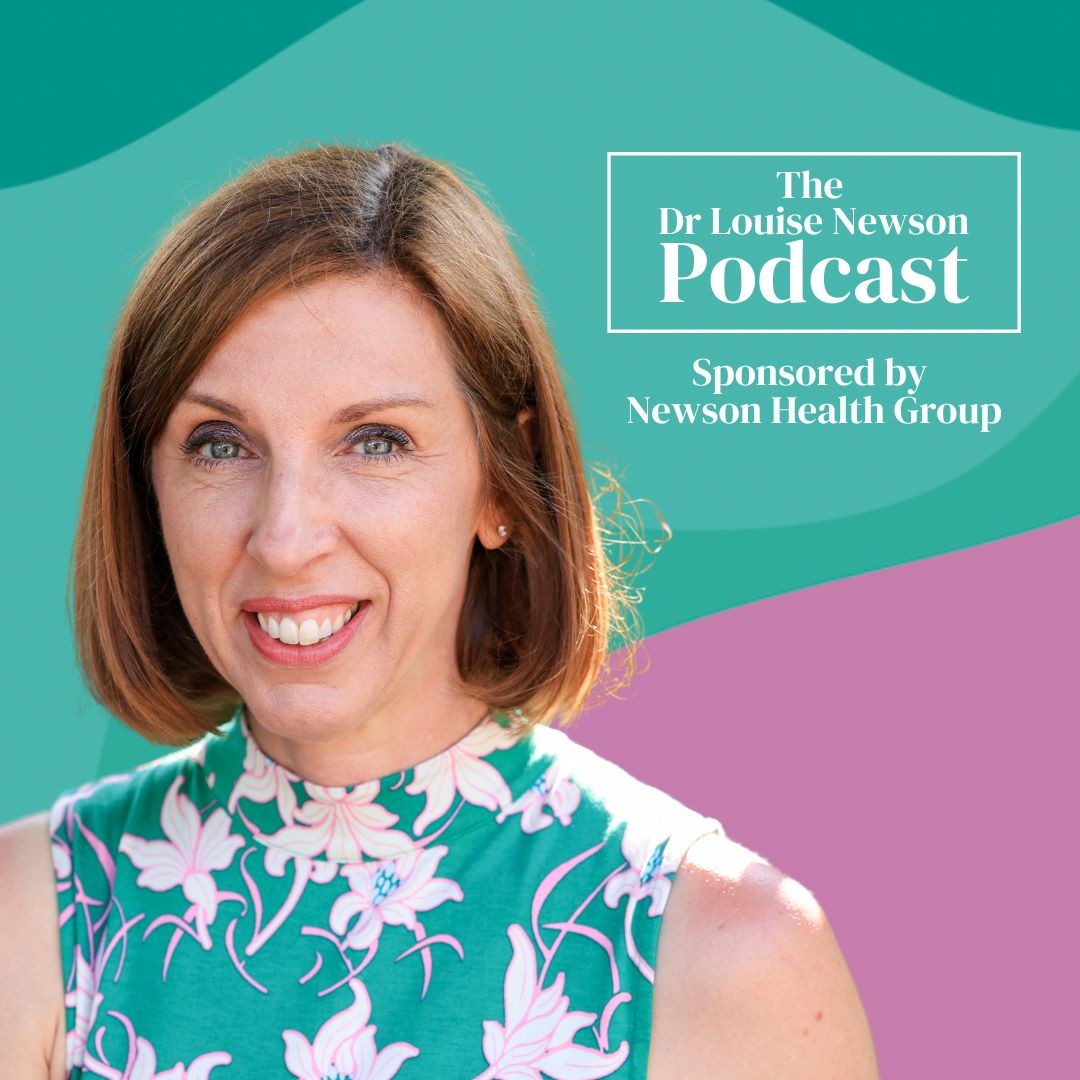 Have a menopause question? You'll find the answers here. Join me, GP and Menopause Specialist Dr Louise Newson, for the definitive perimenopause and menopause podcast. Each week I'm joined by a special guest for the lowdown on the latest research and treatments, bust myths and share inspirational stories. This podcast is brought to you by the Newson Health Group, which has clinics across the UK dedicated to providing personalised perimenopause and menopause care for all women. It funds cutting-edge menopause research and creates clinical-led education programmes for healthcare professionals. It also funds the award-winning balance menopause support app, which provides free menopause resources and support to millions of people worldwide, empowering and enabling women to have choice and control over their perimenopause and menopause treatment.
Episodes
Tuesday Nov 14, 2023
Tuesday Nov 14, 2023
Raquela Mosquera joins Dr Louise Newson in this episode to talk about the turmoil, anxiety and unexplained bleeding she went through during her menopause.
Raquela is the mum of Joe Wicks, the fitness coach who kept the country moving during lockdown and who has also appeared on Dr Louise's podcast. Joe put Raquela in touch with Dr Louise after she confided her worries over her symptoms.
The anxiety, brain fog and isolation led to Raquela leaving the job she loved, but adjusting her HRT has transformed her life. Listen to Raquela and Dr Louise share tips about how to get the right HRT dose and type to suit you to get the maximum benefit.
Raquela's three tips: 
Educate yourself on the symptoms of the menopause and right down all your symptoms before seeing your GP, including when these symptoms started and what can make them worse.
Be a menopause warrior. Chat about your experience to friends and family to reduce the stigma around the menopause.
Don't be scared of HRT. Go to your GP and talk about whether it could work for you before making any decisions.
Listen to Dr Louise's podcast with Joe Wicks here