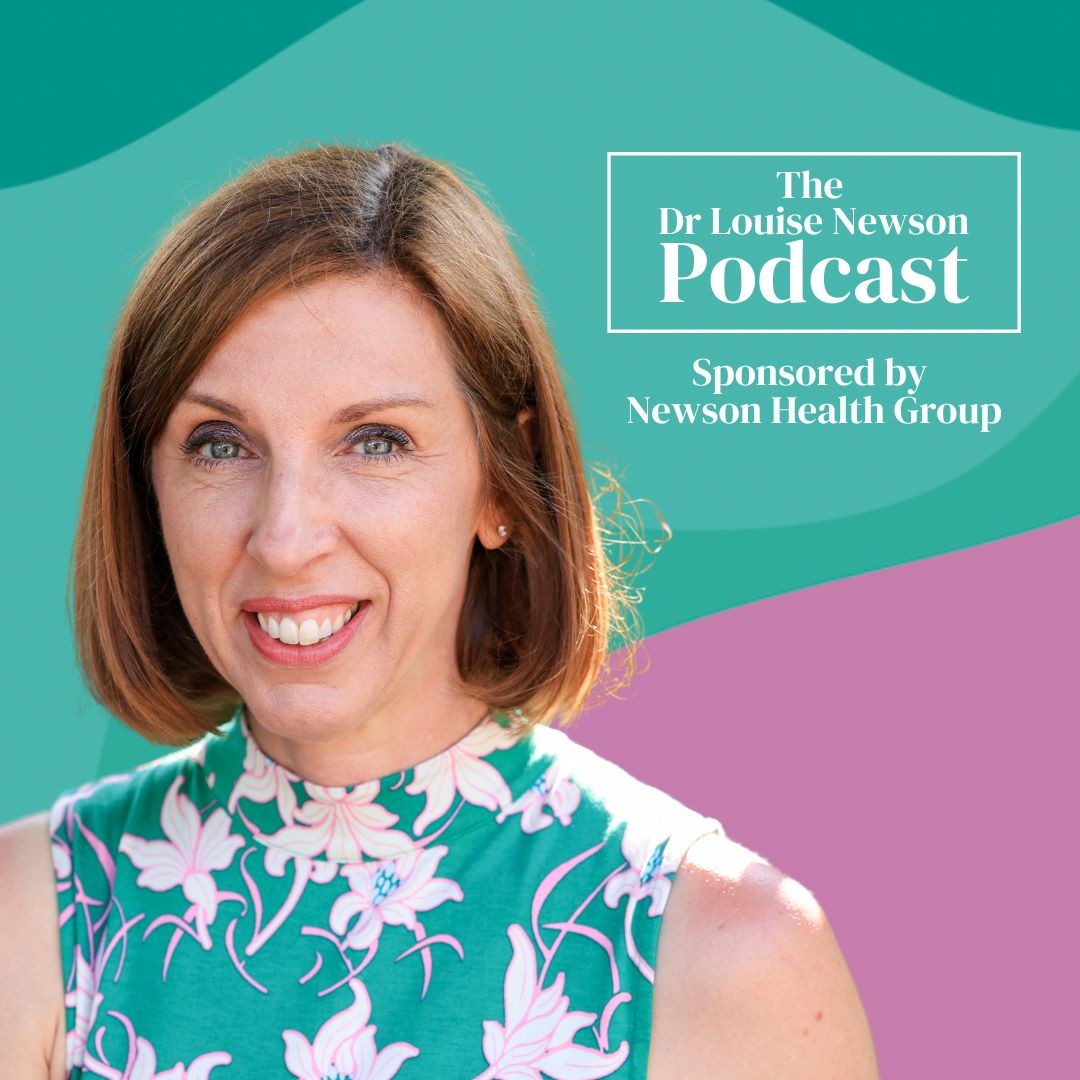 Have a menopause question? You'll find the answers here. Join me, GP and Menopause Specialist Dr Louise Newson, for the definitive perimenopause and menopause podcast. Each week I'm joined by a special guest for the lowdown on the latest research and treatments, bust myths and share inspirational stories. This podcast is brought to you by the Newson Health Group, which has clinics across the UK dedicated to providing personalised perimenopause and menopause care for all women. It funds cutting-edge menopause research and creates clinical-led education programmes for healthcare professionals. It also funds the award-winning balance menopause support app, which provides free menopause resources and support to millions of people worldwide, empowering and enabling women to have choice and control over their perimenopause and menopause treatment.
Episodes
Tuesday Nov 21, 2023
Tuesday Nov 21, 2023
Leading US oncologist Dr Avrum Bluming joins Dr Louise Newson to talk about the crucial role of oestrogen in women's health.
Despite HRT's proven benefits in protecting against heart disease, bone fracture and cognitive decline, many women still avoid it over breast cancer fears.
It's been more than 20 years since media headlines about a study called the Women's Health Initiative linked HRT to an increased risk of breast cancer. In this podcast, Dr Bluming says that in fact we now know oestrogen alone decreases the risk of breast cancer development by 23% and risk of death from breast cancer by 40%. 
He also disputes the findings of the WHI study that combined progesterone and oestrogen HRT leads to a small increase in breast cancer cases.
'It is very upsetting when such an influential study continues to misquote their own data,' says Dr Bluming, who has spent 25 years studying the benefits and risks of HRT in breast cancer survivors.
Dr Bluming points out that oestrogen used to be a treatment for breast cancer before chemotherapy was developed, and that rates of breast cancer increase as we age, despite the fact our oestrogen levels fall as we get older.
You can read about Dr Bluming's latest paper here, and listen to an earlier podcast Dr Newson and Dr Bluming recorded here.
Comments
(1)
To leave or reply to comments, please download free Podbean or
Very interesting but what about those of us who have started combined hrt 10 years plus after menopause. It is mentioned in passing that it benefits women within 10 years of menopause but there's no detail given about anyone who starts hrt 10 years plus after menopause making it very difficult for us to make an informed decision to weigh up the benefits against the risks and there are many more of us in this position who were warned off hrt years ago. Thank you for all the work you do.